Stainless Steel Passenger Lift – A Solution To Go Up And Down Comfortably
Posted by Admin on June, 09, 2021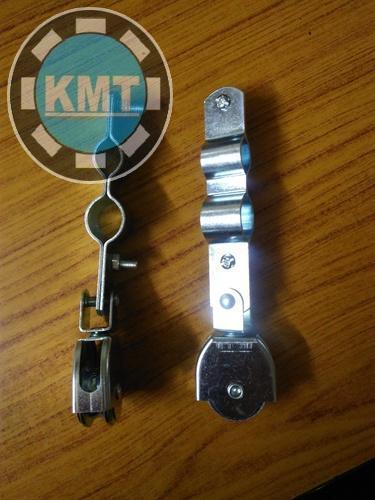 Stainless Steel Passenger Lift is a good solution for multi floor buildings. It is even a good choice for disabled people.

The advancement in technology has made the life of people simple and sophisticated. It has changed human life. The conservative technique of leading life has been refilled by the newer techno goods. All credit goes to high-tech engineering and innovation as humans worth it.

The Stainless Steel Passenger Lift has been a benefit for everybody. Commonly, the lift is used for the services carrying goods, passengers, used in hospitals and shopping malls among others. The direction has made a force for lifts in huge buildings that would be rightly good for the wheelchairs as well.

At a moment or another, every one of us will need to make use of a lift. The passenger lift has permitted the building to move in the up direction despite the limitation of being limited at a particular number of stories, after all, there are just a specific amount of flights of stairs you can go up to reach the humble house.

The best quality passenger lift has permitted the construction to go high as there is more space available in the air than on the ground nowadays with ever-increasing residents. Not just has it permitted the development of shopping centers, multi-story offices, and homes it also implies that disabled people are not limited in where they are capable to go.

Stainless Steel Passenger Lift in Delhi is available with all advanced features which includes
• Space for comfortable standing.
• Electric fans and AC units and.
• Phone calling services during an emergency.
• Presence of locked doors for avoiding unintentional access.
• Stop button to stops the elevator.
• Alarm button and emergency switches.
• Elevator telephone.
• Entrance Restriction Key Switches
• Grip button.
• Security Cameras
• Plain wall or mirrored wall.

Rightly powered by electricity, Stainless Steel Passenger Lift Suppliers also give machines that come fitted with a special battery back-up that is regular charging. It implies that the stairlift can be used even during the power cut. However, power cuts are not commonly happening. For stairlift users, the aptitude to get up the stairs is not rather you can do without. Bedrooms and bathrooms are sometimes located upstairs and any break in the power can results in a rough wait for the user.

The clear advantage of stairlifts is to let a passenger up and downstairs. Apart from the just physical advantage is their ability to present their users choice and freedom, the liberty to move from one place to another to move without any need, and the choice to stay in their home or one of their selection.

A properly managed stairlift solution can give the best choice. You are not more face the problem with a move away from friends and family or a reduced list of housing choices. Contacting a professional Stainless Steel Passenger Lift Manufacturers will give you a good benefit.
This entry was posted on June, 09, 2021 at 20 : 10 pm and is filed under SS Passenger Lift. You can follow any responses to this entry through the RSS 2.0 feed. You can leave a response from your own site.